Improving Lives Through Healthy Smiles
I am most passionate about my career when I'm creating a healthy, beautiful smile for someone who has low self-esteem. I'm thrilled when a patient tells me, "For the first time in 10 years I can eat a hamburger!" as a result of the care I provided. My profession helps me restore a person's confidence in their appearance and gives them the ability to enjoy something most of us take for granted: eating and enjoying regular food.
Working with so many different people, from diverse backgrounds, enlightens my life. My patients include me in their lives, sharing births of children, celebrating graduations, weddings, and anniversaries, and telling me their stories. My patients feel like family members and my family continues to grow.
I share laughter and excitement with my patients every day. Orthodontics and periodontics is my profession; the people I meet are my reward.
Education and Continuing Education
My Doctorate of Dental Medicine was awarded by the Southern Illinois University School of Dental Medicine. I attended St. Louis University for periodontal surgical training and Howard University for orthodontic training.
I'm always seeking continuing education opportunities. I concentrate on new technologies and the latest proven techniques that focus on patient comfort and the best possible results. This leads to thorough, informed, and effective patient care.
I take courses regionally, nationally, and internationally. In addition, I attend multiple conferences and meetings, and deliver lectures at peer meetings and Howard University. This allows me to remain in touch with colleagues in academia, and to share with and learn from them.
Professional Memberships
American Association of Orthodontists
American Academy of Periodontology
American Dental Association
Southern Association of Orthodontists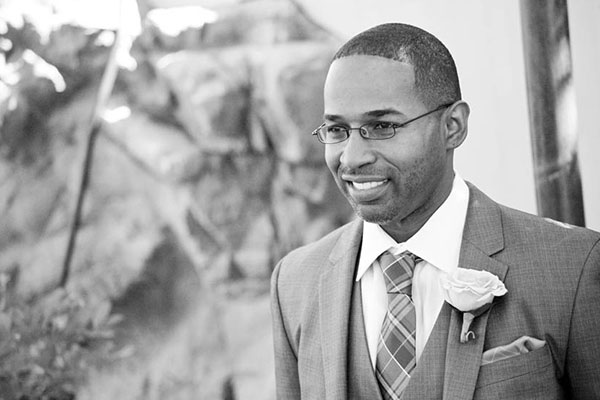 Personal Life
I grew up in North Chicago, IL. I now live in Charlotte, NC, with my wife and best friend, Nikki Jones. When I'm not working, you'll find me supporting my wife at her singing engagements with a swing jazz band. I also enjoy attending local jazz venues and concerts.
I'm passionate about my health; in fact, you might call me a health nut. I spend a lot of time at the gym.
Additionally, I'm very involved with my church and their many outreach programs. I believe a community grows and becomes stronger by helping each other. The giving of time, physical presence, and sweat equity shows how committed I am to giving back, and paying forward for those people who helped me in the past.